Tanbur and setar solo
Feb 7/19

12:30 pm, free admission
245 ACE, York University, Toronto
Shajarian's Avaz in Iran
Nov 19/18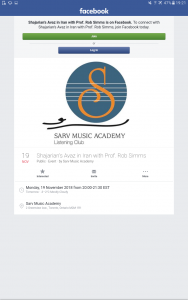 8:00 pm, free admission
Sarv Music Academy, 2 Greenview Ave, Toronto
Duet with Kianoush Khalilian, ney
June 8/18
Small World Music Centre, Toronto
8:00 pm, Admission $20
Labyrinth Ontario Panel Discussion
May 10/18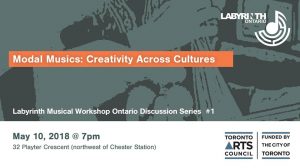 Modal Musics: Creativity Across Cultures
Moderated by Rob Simms
with:
Ross Daly, Crete, Greece
Kelly Thoma, Crete, Creece
Ernie Tollar, Toronto
Maryem Tollar, Toronto
Sanaz Nakhjavani, Toronto
May 10, 7pm
32 Playter Crescent (Danforth/Chester), Free Admission
This panel is an open discussion about the creative concepts and practicalities that propel the musical activities of the panelists, who have decades of experience in a wide range of musical collaborations.
Ritual Music of West Asia
Feb 19/18
The Yarsan of Kurdistan and
Mevlevi Sufis, Order of Jalaluddin Rumi

tanbur (lute) and ney (reed flute)
Monday February 19, 7:30 pm
Free admission
Tea Gallery, Department of Asian Studies, UBC, Vancouver
Introductory Address for the Premiere Screening of Song of God 
A new film by Aref Mohammadi

January 11/18, 7:30 pm
Fairview Library Theatre, 35 Fairview Mall Drive
Ruminate on Rumi Night
Music, Poetry, Silence

Saturday December 16, 7:30
Church of St. Stephens in‐the‐Fields
103 Bellevue Ave (on College St between Bathurst and Spadina)
Free admission
Nachtmusik at Sarv Music Academy
October 16/17

Sarv Music Academy, 2 Greenview Ave (Finch, 1 block west of Yonge)
https://www.facebook.com/events/462123564188376/
Music for Mosul in Montreal, June 20/17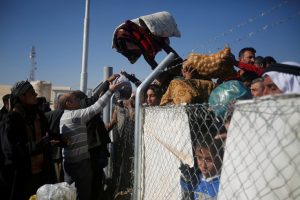 Solo improvisations and songs of traditional modal music from Iraq (oud), Kurdistan (tanbur), and Turkey (ney).
June 20, 8 pm
Casa del Popolo
4871 St. Laurent, Montreal
Free admission; voluntary donations taken for relief efforts in the siege of Mosul.
Interviewing Kayhan Kalhor and Alireza Ghorbani
May 16/17

Music for Mosul in Toronto
April 6/17